The DALI is a fully integrated, utility-connected (on- and off grid) small wind turbine, designed specifically for powering homes and small businesses with renewable energy. This small wind turbine is installed on a design- and patent-protected 12 meter wooden tower.
The worldwide certified small scaled wind turbine is characterized by:
Efficient and reliable energy performance
Patented variable pitch system, or helicopter mechanism (Performance edition) which can limit rotor speed in a smooth, proportional way to ensure constant rotation speed in high winds allowing for high energy yield
Advanced design of blades that ensures silent operation
Low rotation speed that contributes to the silent operation.
Small wind turbines on wooden towers
Minimum noise
The noise from the turbine is around 1% above ambient noise, being practically invaluable to our ears.
Maximum efficiency
It works with a simple breeze of 2m/s and continues to run over 40m/s without losing productivity efficiency.
Warranty (2 yrs)
This new patented technology for renewable energy through wind was designed and manufactured in the European Union by professionals working in the sector since 1970
Airtight
Sealed in all seals, to avoid leaks of moisture and micro-particles that entrain the air. Avoid deterioration in coastal areas or deserts where there is a lot of sand.
Anticorrosive
Treated with epoxy paint it becomes to a set of anti-corrosion and antisaline ideal for islands and coasts.
Hardy
In order to withstand strong winds and offer a long operating life of more than 25 years, all parts of the equipment are oversized according to the IEC 61400-2 standard, this implies safety factors of 9 in many cases.
More than 6000 engineering hours were put in the development of INNOVENTUM wooden towers. All models were tested in 1:10 scale prototypes for design validation. The DALI XII tower was tested full scale in-house for the measurement of all critical parameters and the initial patent application was submitted early 2012.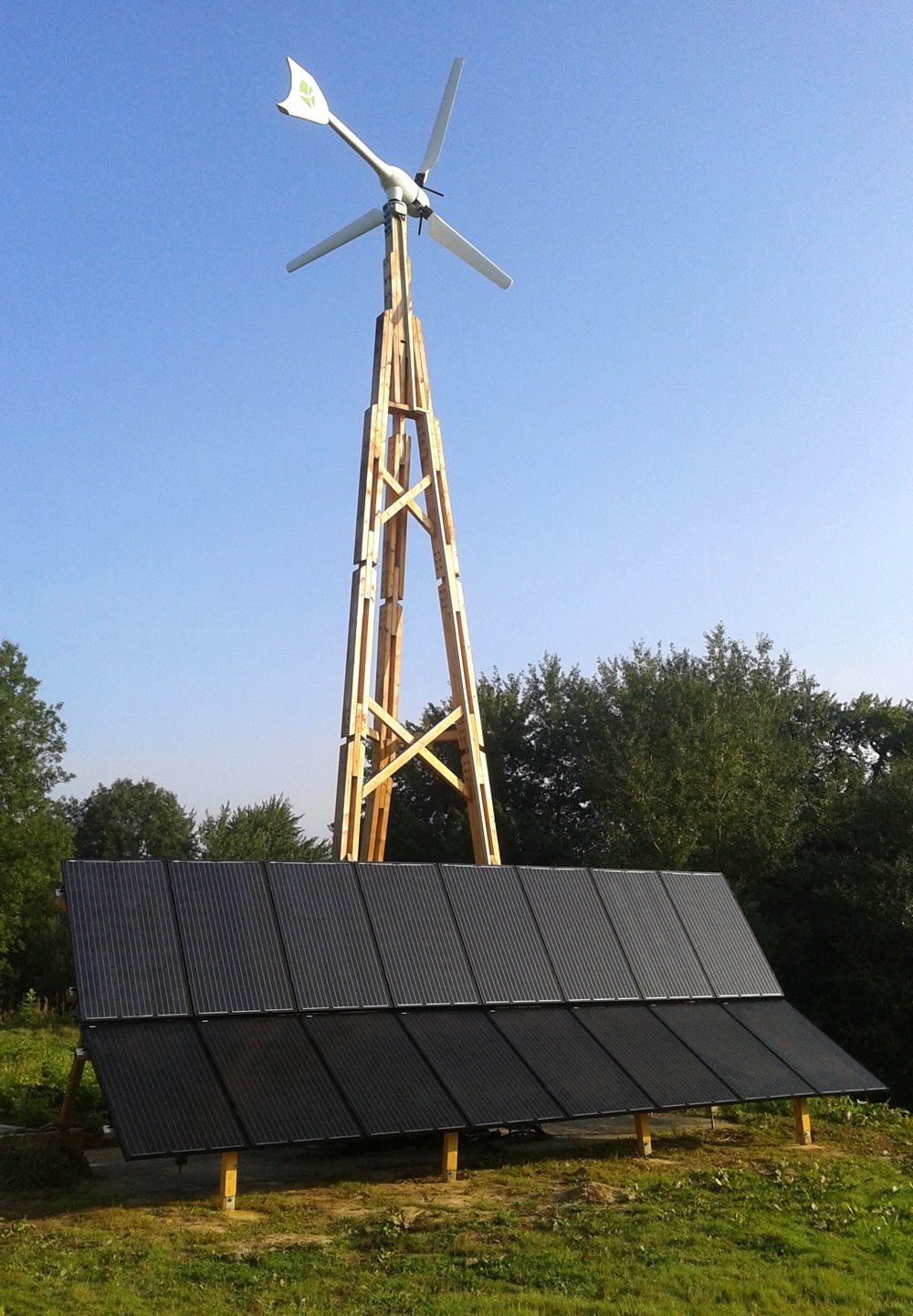 THE DALI XII WOODEN TOWER FURTHER TESTED ON SITE
Wind turbine on wood- instead of steel tower
After 12 months of testing, a second generation of the DALI XII was developed resulting in an international patent application early 2012. Since then there were multiple small wind turbine installations performed across several countries with excellent results.
Production of a steel tower for wind turbines requires a lot of energy and is associated with sizeable emissions of CO2. For example, the production of steel for one 12 meter tower causes the emission of 4 tons of CO2 and requires energy equivalent to 400 litres of oil. By contrast, wood material for such a tower is provided by 2 trees that have absorbed at least 1 ton of CO2 during their 45 years of growth – based on energy from the sun.
Steel towers, especially hollow tubular designs, are known for amplifying the noise and vibration coming from the generator while wooden towers absorb them.
Steel towers are known for corrosion problems, especially in humid climates and in installations with close proximity to the sea.
Steel prices in the world market are increasing at a record pace, which makes the production of steel towers more and more costly – in addition to complex logistics.
As opposed to steel, wood is a renewable material, which makes it a sound choice from the point of view of sustainability – approved by Mother Earth.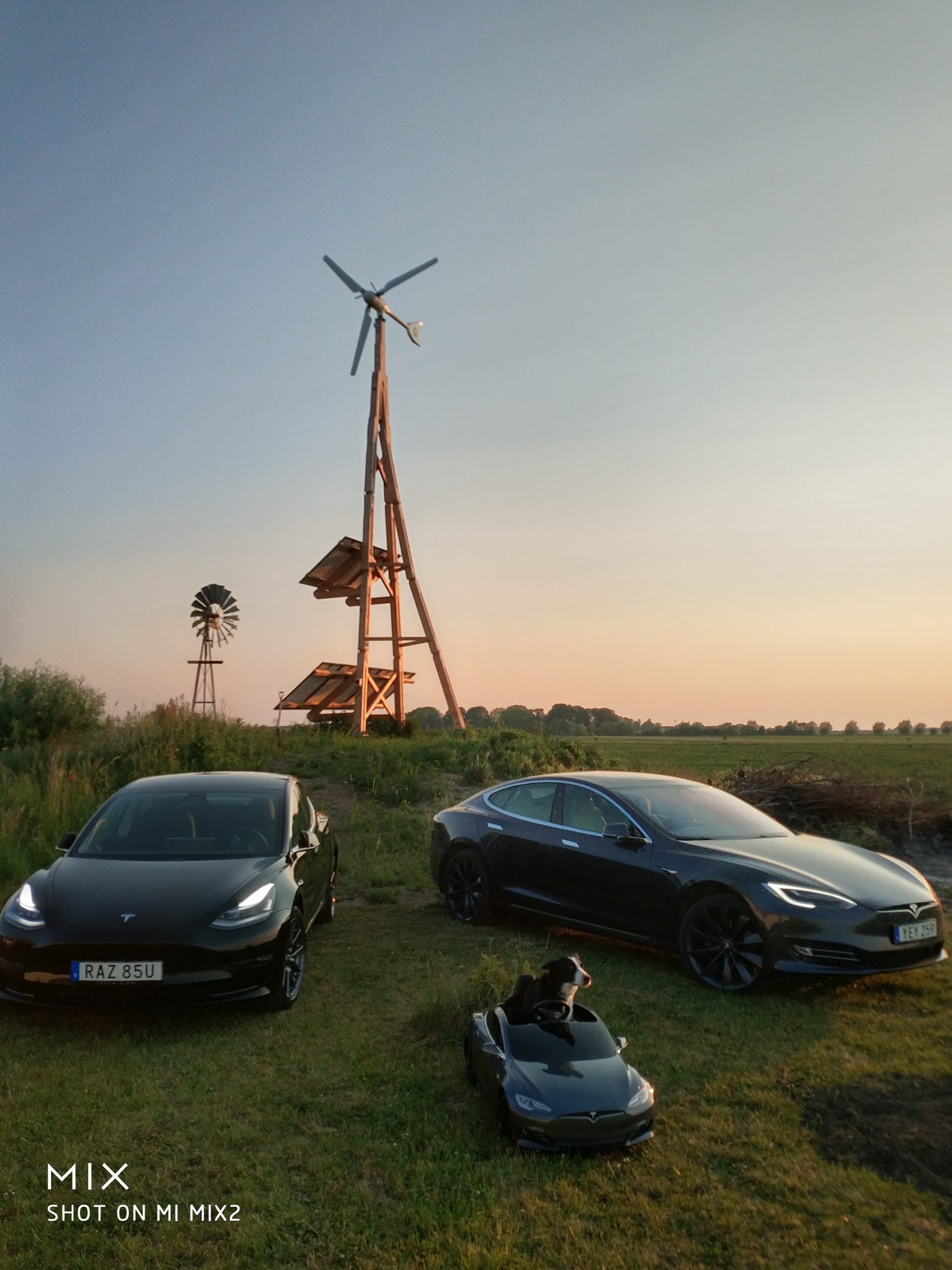 DALI PowerTower Performance
Wind Solar Hybrid System
The DALI PowerTower is adding solar PV panels to the small scale windturbine solution – making it a hybrid solution combining wind and solar. You can make your own configuration of up 20 Solar PV panels.
THE WIND AND SOLAR WONDER OF DALI POWERTOWER
A Wind Solar Hybrid System containing a turbine and an array of solar panels that are mounted on our unique DALI XII wooden tower creating a piece of art called the DALI PowerTower.
Standing majestically on its three wooden legs, the DALI PowerTower harmonizes perfectly with the surroundings while providing a reliable source of clean and renewable energy 24 hours a day, all year round.
Our Wind Solar Hybrid Systems Come in three Main Configurations
Both the DALI and the DALI PowerTower come in three windturbine configurations:
3,5kW with 3,0 m rotor diameter – LITE
5,5kW with 4,2 m rotor diameter – STANDARD
7,5kW with 5,5 m rotor diameter – PERFORMANCE
LITE – suitable for remote installations without a crane. Through the small rotor, this model is not requiring any building permit in many countries
STANDARD – can also be installed without a crane, but will require a building permit in many countries
PERFORMANCE – silently delivering impressive amounts of renewable energy from solar and wind with a helicopter technology for full safety in any hurricane.
INNOVENTUM.STORE offers an opportunity for everyone to have DALI – perfectly fitting the needs for energy, beauty and functionality! It's time to join the movement by adding your green piece to the growing puzzle of sustainable living.
Order the next wonder of the world – the DALI – for your own garden!